Lune Rouge Real Estate
Lune Rouge Real Estate is an investment and development company that builds innovative real estate projects both locally and around the world.
Maison Alcan
A true architectural and historic treasure located in the centre of downtown Montréal, Maison Alcan is currently being revitalized. It houses high-profile tenants as well as the Lune Rouge headquarters. Soon, it will welcome the Zú.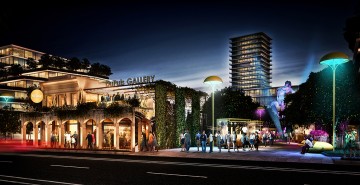 Magic City
Magic City plans to develop the districts of Little Haiti and Little River to make them unique and distinct destinations. The aim of the project is to create a pedestrian neighbourhood in Miami where people of all demographics can enjoy a good quality of life and reinvent how communities live, work, play and learn together. To this end, Magic City intends to attract agents of innovative change willing to invest in cutting-edge technology. The development of these neighbourhoods could provide a model for property development and modern urban revitalization by leveraging the combination of traditional entertainment and technology.