Lune Rouge Real Estate
Lune Rouge Real Estate is an investment and development company that builds innovative real estate projects both locally and around the world.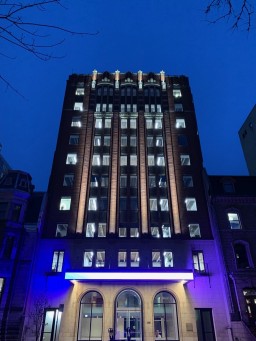 Maison Alcan
Heritage jewel of the Golden Square Mile, the Complexe-de-la-Maison-Alcan was once open to the general public. Since its acquisition in 2015, Guy Laliberté's vision is to restore the Atrium of the Maison Alcan and to make it accessible to the public once again. In doing so, the goal is to democratize its access by offering an eclectic programming where art, technology and celebrations of all kinds have a place of choice.
By entrusting the Zú organization with the task of animating and using the atrium to showcase local entrepreneurial talent, the goal is to bring together a diverse crowd that includes students from adjacent universities, professionals from the surrounding area and, of course, the residents of Maison Alcan.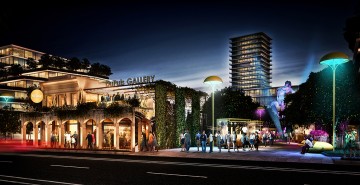 Magic City
Magic City plans to develop the districts of Little Haiti and Little River to make them unique and distinct destinations. The aim of the project is to create a pedestrian neighbourhood in Miami where people of all demographics can enjoy a good quality of life and reinvent how communities live, work, play and learn together. To this end, Magic City intends to attract agents of innovative change willing to invest in cutting-edge technology. The development of these neighbourhoods could provide a model for property development and modern urban revitalization by leveraging the combination of traditional entertainment and technology.