Vision
Lune Rouge operates and invests mainly in the technology, entertainment, arts and real estate sectors.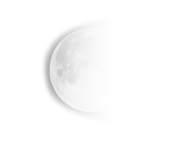 Many views,
one vision
Founded by visionary Quebecer Guy Laliberté, Lune Rouge rallies skilled entrepreneurs from a wide variety of backgrounds around a single objective: to capitalize on one of Quebec's most valuable resources—its unique creative talents—in order to stimulate entrepreneurial innovation.
What we believe in
Innovation and creativity
We believe that the courage to pursue novel ideas and entrepreneurial daring are the foundations of innovation and creativity.
Take pleasure in one's work
Respect, dedication and taking pleasure in one's work are at the core of our values.
A synergy of talents
We believe that connecting diverse talents in a collaborative environment generates opportunities.
Social responsibility
Social initiatives are at the heart of everything we do and play an integral role in our evolution. Standing behind entrepreneurs
Together, our executive team possesses over 150 years of experience. They act as mentors and coaches, helping the next generation of entrepreneurs through their commitment to the companies and causes they support.
Our investments and our in-house projects are managed like startups, ensuring flexibility and agility.